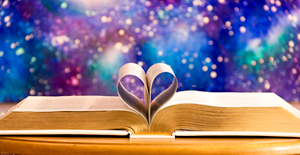 The objective is for each participant is to gain information, education and formation in Franciscan spirituality. Having had these experiences, the participants can continue their spiritual journey following Christ in the footprints of Saints Francis and Clare and be able to articulate that spirituality to others.


Some of the topics to be presented include: Major events in the lives of Saint Francis and Saint Clare of Assisi, a Franciscan perspective of the incarnation and its implication for daily gospel living, a Franciscan viewpoint on the Trinity, images of God, the passion of Christ, the Franciscan Charism, and our relationship with creation.


The program is designed for participants to connect Franciscan spiritual concepts with the Gospel. Participants will learn to articulate the major values of Franciscan spirituality, read and understand a sampling of original Franciscan texts, experience various prayer styles and methods to aide growth in prayer and devotion, and be equipped and experienced to live out the Franciscan spirit in daily life.


The number of participants will be limited to a cohort of 10-15 people.


Program participants will meet together once a month on a Saturday morning, beginning September 2017 and ending in May 2019. (Note: No meeting in July 2018.) Each regular session will be held from 9 a.m. – Noon at the Franciscan Welcoming House, 1600 S. 11th Ave., St. Cloud, Minn., and will include a potluck lunch.


The program will begin and end with a one-day retreat at St. Francis Convent, Little Falls, Minn. In addition, there will also be a one-day retreat at the mid-way point of the program.
The cost for participants is: $250


Click Here to Download an Application Form

(To fill out this application form, save the form to your computer, open it from your computer and fill out information, save it, email form to ghaider@fslf.org. If you fill out the form online and try to save it, your information will not be saved.)