Here are some books that will be helpful as you begin discerning, or if you are already on the way:

Vocations Anonymous
Sister Kathleen Bryant, RSC,
National Coalition for Church Vocations, 1997
This book is filled with ideas for finding your way in the discernment process.
---
Weeds Among the Wheat: Where Prayer and Action Meet
Thomas H. Green, SJ, Ave Maria Press, 1984

An invaluable tool for all who are called to discern what God's will is in very concrete circumstances.
---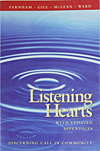 Listening Hearts: Discerning Call in Community
Farnham, Gill, McLean, Ward, Morehouse Publishing, 2000

Drawing on centuries of classic Christian literature and prayerful listening, shows how to recognize and define God's call.
---

The Rule and Life of the Brothers and Sisters of the Third Order Regular of St. Francis and Commentary
Franciscan Federation, 1997

The basis for the form of life lived by Third Order Franciscans today, written almost entirely in the words of Saint Francis, with a rich commentary to complement his words.
---
Francis, The Journey and The Dream
Murray Bodo, St. Anthony Messenger Press, 1988

Presents Saint Francis of Assisi in an alive and appealing manner and contains lessons, wisdom and spiritual truths for your life.
---

The Passionate Troubador: A Medieval Novel about Francis of Assisi
Edward Hayes, Ave Maria Press, 2004

A story of the conversion and transformation of Francis of Assisi that will encourage holy seekers living on the margins of society and church.
---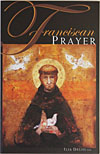 Franciscan Prayer
Ilia Delio, OSF, St. Anthony Messenger Press, 2004

Offers an understanding of prayer in the Franciscan tradition.
---

A Retreat with Francis and Clare of Assisi
Murray Bodo & Susan Saint Sing, St. Anthony Messenger Press, 1996

A seven-day retreat, walking in the footsteps of Francis and Clare. Good questions for reflection at the end of each day.