Living simply is our expression for the Franciscan core value of poverty. Living in poverty means that we continually recognize that absolutely everything is a gift from God and as such we are owners of nothing. Living poverty calls us to be good stewards of our gifts, to be in solidarity with the longings of those who are poor, and to seek justice for the earth and all her creatures. As a core value living simply permeates our lives and ministry as do the other core values of conversion of heart, contemplation and minority.

We, sisters and associates, love creation, seeing in creation the very fingerprints of God. We are committed to caring for Mother Earth and seek to heal the causes of her wounds. On a daily basis we strive to live simply, reduce our consumption of the earth's resources and reduce our carbon footprint.

As a specific example of living simply, let us highlight our commitment to healing the sources of Mother Earth's wounds. We reverence and preserve all of God's creation. We commit ourselves to address the sources of Mother Earth's wounds.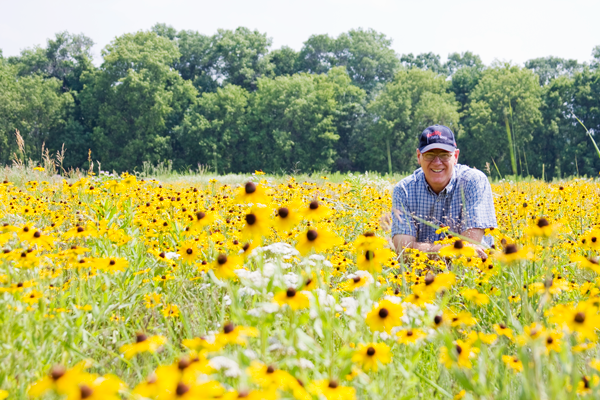 Endeavors that reflect our commitment to Mother Earth.
We recycle and compost whenever and wherever possible.
We have begun to purchase hybrid vehicles.
The vegetable gardens at the Motherhouse are organic.
Prairie restoration is underway on another 63 acres south of Rice, Minn.
The sisters in the Twin Cities region are members of the organization "Friends of the Mississippi." Sisters and associates of this region concentrate on water issues affecting the Earth.
FSLF Justice, Peace and Integrity of Creation office collaborates with the Benedictine Sisters of St. Joseph, Minn., on care of creation issues.
The Motherhouse campus has a "Green" Committee to promote earth friendly practices. Endeavors include use of organic food and coffee. The maximum available amount of "green" electricity is purchased. The annual "Green Fair Folk Festival" promotes green living and care of the earth.
In June 2009, we formally endorsed the U.N. Earth Charter, http://www.EarthCharter.org/. We are grateful for being rooted in Central Minnesota where we are near woods, farms, lakes and the great Mississippi River. Praise God for all of the gifts of creation!