Saint Francis of Assisi was devoted to God and had a deep reverence for the earth and all its creatures. Following Saint Francis' commitment to and kinship with the earth, the Franciscan Sisters of Little Falls, Minnesota have named three individuals as Franciscan Earth Citizens for 2015.
The Franciscan Sisters follow the Gospel as taught by Jesus Christ and the tradition of Saint Francis as he proclaimed his love for God and all of creation.
"Living the Gospel life, their goal is to work toward a sustainable future," said Jeff Odendahl with the Franciscans' Office of Justice, Peace and Integrity of Creation. "'Sustainability' means meeting the needs of the present without compromising the ability of future generations to meet their own needs.
"The Franciscan Earth Citizen awardees are living examples of those who live the principles of the Earth Charter, endorsed by the Franciscan Community in 2009: respect and care for the community of life, ecological integrity, social and economic justice and democracy, nonviolence and peace."
The Franciscan Sisters strive to live simply and in harmony with all of God's creation, as an example for others to follow. "When we share the Franciscan values of simplicity, gratitude, joy and service with our fellow creatures, we show respect for the Creator and serve as powerful role models for all," Odendahl added.
Honored as Franciscan Earth Citizens, the 2015 award recipients were recognized during the Spring Chorale Concert at St. Francis Convent, Little Falls, on May 3.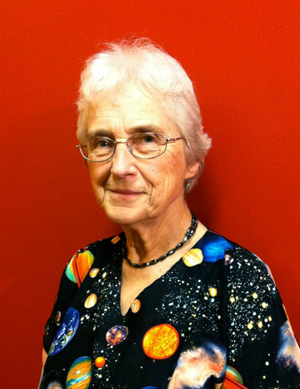 Sister Ade Kroll
Like Saint Francis, Sister Ade is a nature mystic. She is a Franciscan Sister of Little Falls, Minnesota and lives in Berkely, Calif. From walking with her "pa" to the four corners of the farm and watching him caress and smell the dirt, to offering tenting retreats to commune with nature, to her present day passion for the Universe Story, Sister Ade savors each being, calling them sister and brother. Nature feeds her soul. She states, "We are brother and sister to all being. Francis as a mystic was able to articulate this incredible mystery of oneness despite the science of his time. His God is a living God—and now mine is, too! I seek now to grow in my ability to change my language to be inclusive of all being, relate to each being as a relative, not an it, to seek how to not reject, kill or destroy any being but to realize we share one planet and need each other, to discover how God is living in air, water, soil, trees, birds and all."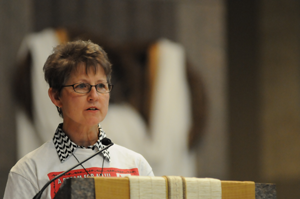 Patty Keeling
Patty lives in St. Cloud, Minn., and is married to the love of her life, Morris, has two great children and four wonderful grandchildren. Patty is a Franciscan Associate, a member of the Social Justice Committee of St. Joseph Parish, Waite Park, and of the Assembly of Civil Rights. She has tirelessly helped promote the rights of immigrants, both on a local, state and national level. In her ministry she is practicing several aspects of the St. Francis Pledge and the principles of the Earth Charter. Patty states, "Through all this work I have experienced God in every trial and tribulation we have met. When you can feel the power of prayer, you realize the works of God. I know these are the people I am being asked to work with to change the injustices in our world.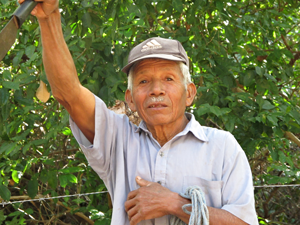 Ignacio Lopez
Known as Don Nachito, Ignacio is a Franciscan Associate Applicant. He is also a kind man with a great sense of respect for nature and Mother Earth. A farmer in Condega, Nicaragua, Don Nachito grows many types of fruit trees and trees for wood. He caringly cultivates his trees, only pruning as much as necessary, using firewood only from dry fallen branches. If he cuts down one tree, he plants five more. In the past eight years he has sown about 900 plants. He likes the teachings of Saint Francis because they always reflect the teachings of the Lord Jesus. Don Nachito hopes to continue working until the last moment of his life. He is an oak of experience and a great example of love and kindness to the new generations because of his great respect for nature.