The Franciscan Sisters of Little Falls honored Sisters Mary Pat Burger and Caroline Stoltz who celebrated 50 years as a Franciscan Sister on Sunday, June 12, 2016. A Mass of Thanksgiving was celebrated at St. Francis Convent, Little Falls, followed by a dinner and reception for invited guests.
Sisters Mary Pat and Caroline entered the novitiate at St. Francis Convent on May 31, 1966, and made their final profession of vows on July 28, 1973, and August 4, 1974.
Sister Mary Pat Burger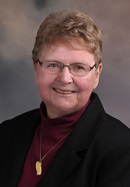 Originally from St. Cloud, Sister Mary Pat has ministered throughout Minnesota in healthcare as a nurse, counselor and pastoral care before accepting the challenge of mission effectiveness, risk management and medical ethics in Chicago and Hobart, Ind. She also served her Franciscan Community on the Leadership team from 2001-2006 and as Executive Director from 2007-2015.
"The first 25 years of my religious journey were ones of discovery and accomplishments," she said. "These last 25 years have been ones of being called into a deeper conversion for me. As a Franciscan, I have prayed for a deeper conversion of my heart to God. God must have liked that prayer, for I have been led to that deeper conversion."
Now, living in the rural community of St. Francis, "I have become more involved in parish life as we all live out our Christian vocation." She loves to watch the sun rising from her window each morning. "There is such energy and hope as the daylight breaks through the darkness," she
added. "Something new is being born. I, too, feel that something new is
being born within me. I am in a new place; a new adventure is evolving."
Sister Caroline Stoltz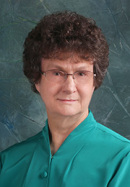 Born in St. Cloud, Sister Caroline's lifetime focus has been and continues to be in healthcare. Her early nursing career began in Breckenridge where she adapted a person-centered care model, followed by long-term care experience in New York, Wisconsin and Minnesota. She also served as director of personal care at Catholic Charities in St. Cloud. "This was most rewarding for me," she said.
That background prepared her for the role as the first director of health and senior ministry for her own Franciscan Sisters. "With a listening, supportive presence, my role can be educator, advocate, companion and care coordinator during vulnerable moments in sisters' lives," she said. "As part of person-centered care, I empower independent decision-making along with access to preventive and wellness care. A holistic approach, recognizing the total needs of each sister, is important to nurture one's journey in the aging process."
She added, "Recognizing the uniqueness of each person and God's love
for them, each sister deserves respect and affirmation of their gifts and
strengths. Listening to sisters' stories provides many benefits to me
personally as I learn more about each of them."