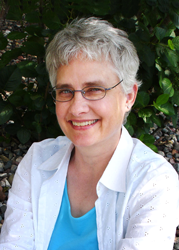 Brain Integration Technique (BIT) as developed by Susan McCrossin enhances learning and problem solving. BIT is a non-invasive, gentle process that permanently corrects ADD, ADHD, dyslexia and other learning difficulties. Physical coordination and visual processing also improve.
Sister Carolyn Law is a skilled BIT practitioner, helping clients resolve issues such as anxiety, depression, self-esteem and trauma. Her goal is to respect the uniqueness and dignity of each person as they journey toward wholeness and joy in living. Her primary modality is Brain Integration Technique and energy healing based on BIT and other modalities she has studied.
She has traveled extensively to minister through BIT and worked with families in Texas, Kentucky, Illinois, Pennsylvania and, most recently, Iowa. Sister Carolyn says, "It is a pleasure for me to help families with both academic and emotional challenges." Brain Integration is an acupressure technique that optimizes brain function and processing of information by getting the parts of the brain talking to each other and "on line" so that each part is doing its job. It is a brain computer upgrade.

BIT is a nice combination of being easy to receive, having lasting results with a high success rate. Of course, being Franciscan in the ministering adds a nice touch to it all.